UNIQUE TIMEPIECES
IN LIMITED EDITION
OROLOG X Jaime Hayon
OC-2 'MIKO' Special Edition
click on images for more
details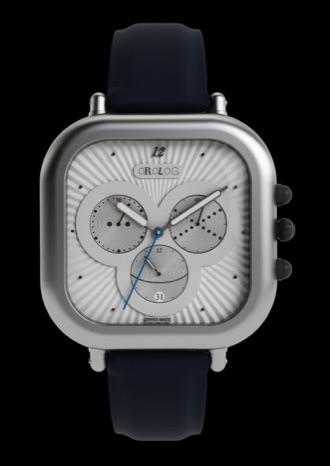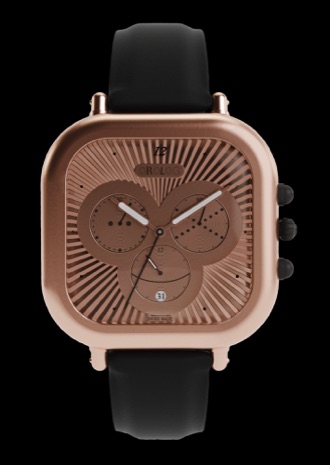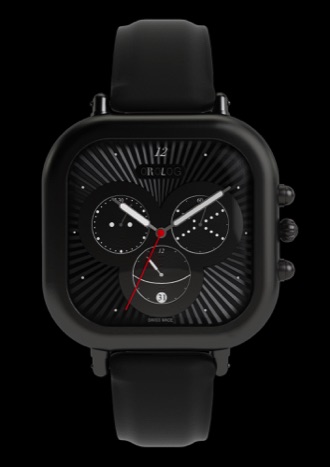 The 'MIKO' Collectors' Edition
3 variants all numbered and signed by Jaime Hayon in editions of 50
A unique collaboration with Galerie Kreo Paris to mark the designer's first solo exhibition.
OC-2 Series Chronographs
Swiss Made
matte stainless steel case in either
natural / black pvd / red gold pvd
dial finishes match cases
polished steel or red gold
hour & minute hands
blue, black or red
centre stop hands
black or steel subdial hands
date window at 6
matte black leather straps
and buckles to match case finishes
black leather travel case
The OROLOG 'MIKO' wristwatch by Jaime Hayon is the first collection in his "Play Time" series of limited edition timepieces. Taking his inaugural 'CHROMA' series Chronograph as the starting point, Jaime plays imaginatively with the zoomorphic possibilities of this intrinsically technical dial. In Jaime's universe, all is not often what it at first seems, where objects come to life, things and creatures merge and are transformed. From his realm of rich fantasy comes a unique wristwatch. At this moment when time-telling becomes enveloped in Jaime Hayon's world, the fun begins.
Jaime: 'When I looked closely at the three small circular dials of the classic OROLOG Chronograph, I would often see a monkey face looking back at me. As the hands move around the various circular Chronograph dials, the face changes, becoming dynamic with time. I want to bring this artistic touch, this surrealism, to a wristwatch and infuse them into an object that is sophisticated and elegant, as well as humorous and joyful. Thus the 'MIKO' wristwatch was born'.
While performing all the functions of a Swiss Chronograph, the 'MIKO' watch series is not overtly 'techno' as Jaime subverts the original format into something from his cosmos. The name 'MIKO' (from the Spanish 'Mico' for monkey) derives from the monkey face that Jaime sees in the dial. Yet the dial face is more abstract than literal, creating an ambiguity that fires the viewer's imagination. As in so much of Jaime's work, 'MIKO' invites interaction, achieving here an intriguing balance between the realms of fantasy and the temporal, all embodied in a unique wristwatch, exquisitely crafted from noble materials.
The OROLOG 'MIKO' Swiss Chronograph is available in 3 models each in a limited edition of 50 pieces numbered and signed by Jaime Hayon.
Featuring the iconic 'Hayon' sculptured case and unique 'MIKO' dial face. The OC2 MIKO is available in Matt Steel, Matt Red Gold PVD, Matt Black PVD, with matching custom buckles and exquisite French calf leather straps. All designed by Jaime Hayon.